Events:
Social Justice

Saturday, July 2nd - Archbishop John Wester of New Mexico "My New Pastoral Letter Calling for Nuclear Disarmament" Saturday, July 23rd - Robert Ellsberg "On Pilgrimage: Dorothy Day's CW Writings in the 1960s and 1970s" Saturday, August 6th - Roshi Joan Halifax "The Buddhist Path of Peace and Nonviolence" Saturday, Aug. 13th - Fr. John Dear "A Theology of Peace and Nonviolence" (www.johndear.org)Saturday, Sept. 24th - Carolyn Whitney-Brown "Henri Nouwen's Unlikely Story of Flying, Falling, and Catching" Saturday, Oct. 1st - Prof. David O'Brien "The History of Catholic Social Teaching" Saturday, Oct. 15th - Kazu Haga "Dr. King's North Star: Exploring His 6 Principles of Nonviolence" Saturday, Nov. 12th - Martha Hennessey "Dorothy Day and Gospel Nonviolence" Further upcoming guests include Alice Walker, celebrated author of "The Color Purple," Dr. Cornel West, Fr. Richard Rohr, and Chris Hedges. Join us!
Amplifying the call for peace
KAIROS joins member churches, global ecumenical movements, partners, and people from around the world, including in Russia, in calling for an immediate end to all acts of war and military aggression in Ukraine.
Ensure women peacebuilders are well funded in federal budget
Please ask the Canadian government to fulfill an important promise to effectively address COVID-19, the climate crisis and conflict. During the federal budget consultation period, ask your MP to urge the government to increase its overseas development assistance to reach the international standard by 2030, meet its international climate commitments, and ensure that funding reaches grassroots women's rights and peacebuilding organizations.
Celebrate Women's Day by supporting KAIROS' Women of Courage
Women, Peace and Security partners are building a more just and equitable world.
Every dollar you donate will unlock an additional $3 from Global Affairs Canada.
Please give generously today to support women human rights defenders.
Op-ed: Decolonization is at the heart of effective climate action, by Radia Mbengue
Black, Brown, and Indigenous peoples—particularly women—are indispensable in confronting the climate emergency. They hold the traditional ecological knowledge of agriculture and biodiversity, and are powerful peace builders at the critical grassroots level. The Hill Times op-ed.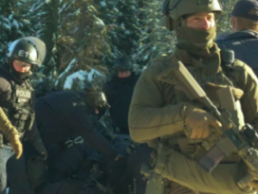 Op-ed: A human rights and feminist approach to corporate accountability is needed in Canada, by Gabriela Jiménez
Recent key events pertaining to land and water defense in Canada and worldwide point to the importance of a human rights and feminist approach to corporate accountability. The timing is critical as Canada sets to formalize a feminist foreign policy, and the climate crisis and long-term economic impacts of the pandemic will most likely increase interest in large-scale mining in support of renewable energy in the years to come. Rabble op-ed.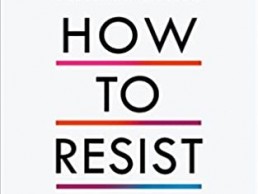 Change-Makers
A new online community learning series
For individuals and groups who want to make change happen. Participants will read Matthew Bolton's book How to Resist: Turn Protest to Power, take part in exercises to help think through the steps to making change, and engage in conversation with other change-makers. Spring dates to be announced soon. If interested, please email Shannon (sneufeldt [at] kairoscanada [dot] org) to be put on the list. Look for Matthew Bolton's book at your local independent bookstore, Abe Books, thriftbooks, or other online book sellers.
Take Action
KAIROS actions to build a better world, such as e-petitions, letters to elected officials, and advocacy events are housed on the KAIROS Advocacy page. Take action today!
Strengthening the livelihoods of Palestinians through agriculture in the West Bank
KAIROS has supported the agriculture program of its West Bank partner, the Department of Service to Palestinian Refugees, for more than 10 years. The program seeks to strengthen agricultural conditions for farmers in the West Bank by improving vital water supplies such as water pipelines and reservoirs to farmers, construction and rehabilitation of agriculture roads, provision of greenhouses with irrigation systems, and some processing machinery to farmers.
KAIROS and partners condemn recent assassinations of human rights defenders in Colombia
Teófilo Acuña Ribón and Jorge Alberto Tafur, well respected human rights defenders working for land rights in Colombia, were killed on February 22. Teófilo and Jorge Alberto are two of 33 human rights defenders murdered in Colombia so far in 2022. Violence continues unabated in Colombia as armed groups coalesce in the context of stalled and ostensibly thwarted peace accords.
World Indigenous Peoples' Conference on Education (WIPCE)
A joint proposal for presentation of a "World (KAIROS) Blanket Exercise" at the World Indigenous Conference on Education (WIPCE) in September 2022 on Kaurna land in Adelaide, Australia has been accepted! Submitted by KAIROS and KBE partners in Australia, and selected from more than 700 proposals, the World KBE will be a unique, collaborative, and interactive workshop that amalgamates KBE adaptions developed by partners in Australia, Canada, Colombia, Ecuador, Guatemala, the USA, and the Philippines. Interestingly, the exercise was introduced to KAIROS' KBE partners in Australia at the 2017 WIPCE conference in Toronto.
25 Years Young
2022 marks the 25th anniversary of the KAIROS Blanket Exercise. Developed in response to the landmark 1996 Report of the Royal Commission on Aboriginal Peoples, the KBE has evolved into an impactful and empowering teaching tool used globally to help people understand the impact of colonization and the importance of land to Indigenous peoples. As pandemic restrictions are lifted and we get closer to once again delivering in-person KBEs safely across the country, and as we draw encouragement from the strong and growing interest in the virtual KBE, which is already booking into June, we thank you for helping us get this far and hope you will join us as we set our sights on the next quarter-century.
Niagara Migrant Workers Community Partners
When the pandemic hit, Niagara Migrant Workers Community Partners was there for migrant workers. A partner of KAIROS' Empowering Temporary Foreign Workers During COVID-19, this organization supplied emergency food, clothing, spiritual care and welcome kits to approximately 700 Caribbean men and women working in Niagara on the Lake.
A cornerstone of the ETFW project, welcome kits offer vital resources about COVID protocols and services for the workers, as well as water, snacks and other essentials. "They are a fun, practical way for individuals, families, schools and community groups to connect with temporary agricultural workers who contribute so much to our community," says the organization.

This wonderful video highlights the spirit of this project.
Kaji' AjpopKaji' Ajpop
Kaji' Ajpop, a new Indigenous Rights organizations in Guatemala, undertook a project supported by KAIROS in 2021 to increase Indigenous women's participation in locally and nationally oriented community decision-making spaces. Kaji' Ajpop held 12 local assemblies in and around Solola, Guatemala. In total, over 1,200 Maya Kaqchikel women participated in these meetings.
Call for Submissions: Aim to Inspire
As a key part of KAIROS' commitment to faithful action for ecological justice and human rights, we are seeking new Spirited Reflections to help inspire our constituents and others. Read more.
KAIROS Canadian Ecumenical Justice Initiatives
80 Hayden Street, Suite 400




Toronto

,

ON

M4Y 3G2




Canada
Tel: 416-463-5312 | Toll-free: 1-877-403-8933| Ottawa Office: 613-235-9956
A prayer for peace in Ukraine
Development and Peace appeals and prays for peace in Ukraine and calls the faithful to stand in solidarity with the Ukrainian people. As an organization committed to justice and peace, we strongly condemn all acts of military aggression.
In a video message posted on the morning Russian troops attacked, Tetiana Stawnychy, president of Caritas Ukraine, said "It's hard to believe in the 21st century that we were waking up to the sounds of explosions and of air raid sirens...."
In the coming days, large numbers of people will likely end up displaced, needing help with meeting their basic needs. We have therefore made an immediate allocation of $75,000 to help with the provision of food, shelter, medical care and transport to safe locations. In addition, we ask for your solidarity and support to help us respond to the needs on the ground.
Last but not least, thank you for joining us in praying for peace.

SNAP
Dear Friend --
Families Supporting Loved Ones Virtual Meeting
Many of us are supporting our loved ones who are survivors of sexual abuse. Often we do not know how to help them through the pain and we don't know how to help ourselves either. You are not alone. Families of victims are survivors too. We need to learn coping tools and what our triggers are. We need to learn how to heal ourselves and how to help our loved ones and our family. We need to learn to let go of the guilt, shame and overwhelm. We are here to help you. Come forward and listen, share, and learn ways others are coping and healing.
Meetings every 2nd Wednesday of the Month
Time: 6:00-7:30 pm Pacific Time
All participants must be interviewed by the moderator prior to participation in this group. Virtual log-in information is not publicly available.
The group is facilitated by SNAP Leader Barbi Jolliffe. Please contact Barbi for details on how to access this meeting.
Contact: Barbi Jolliffe
Phone: 510-374-2468
Email:
jolliffebarbi@gmail.com
Please share this information with anyone you know who might benefit from this support group. We look forward to seeing you on Wednesday night!
Warmly,
Your friends at SNAP
http://www.snapnetwork.org/