2021-2022 Ignatius Brady Lecture Series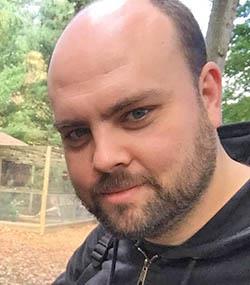 LECTURE NO. 2 IN THE 5-LECTURE SERIES:


Mirrors of the Eternal Art:
How God's Word Speaks in the Bible & Birds
Sept. 15, 2021
7 p.m. ET

resented by Luke Togni, Ph.D.

Dr. Luke Togni studies and writes on St. Bonaventure, Pseudo-Dionysius, their sources, reception, and intersection. He has taught theology and classics at Marquette University and the University of St. Francis (Fort Wayne, Indiana). He lives in Nova Scotia, Canada, with his wife and four sons.
* 'MIRRORS OF THE ETERNAL ART' DESCRIPTION
Bonaventure teaches that the Word, the Son of God, is the model for both the whole creation and of scripture. This lecture will explain how creatures, such as plants and animals, and scripture speak about God, and especially the Incarnation, in a complementary way in the life of St. Francis of Assisi.
* ABOUT FR. IGNATIUS BRADY, O.F.M.
Fr. Ignatius Brady, O.F.M., was one of the world's leading authorities on the thought and spirituality of the great medieval Franciscan writers, including Saint Bonaventure.
Zoom instructions for all lectures (all free and open to the public):

To join individual Zoom session: Click here
Meeting ID: 982 6367 7081
Passcode: 217202
Links to previous talks in the series:
July 15, 2021, Dr. Timothy Johnson, S.T.D.: Cruising Ventura Boulevard: An Introduction to Saint Bonaventure:

WATCH NOW