Spirituality
One Palm Sunday, a young noblewoman crept out of her family's house under cover of darkness and escaped to a small chapel outside the city, where her friend Francis of Assisi was waiting to help her devote her life to Christ. She renounced her wealth and title, spent the rest of her life ministering to others, and founded her own religious order. Over 800 years later, St. Clare of Assisi remains a towering figure in the Franciscan tradition.

This Lenten season, Franciscan Media presents a daily email series inspired by the life and legacy of this holy woman. Sign up to learn more about St. Clare and receive daily messages of inspiration and hope, reflections on how St. Clare's holiness can remind us to focus on God today, brief prayers, and videos to enhance your Lenten practices.

February 2023
Newsletter from the ISC
CLASSIFIED
Spiritual Exercises in Everyday Life - "19th Annotation"
Available now. Details here
Spiritual Direction - available contact our email address below







Growing in Wisdom: Seeking Deeper Generativity
is a two-year program for those who are embracing the second half of life and who are longing to explore the spiritual invitations of their wisdom years. How do I give my life to the world? And how do I prepare for eventual illness, diminishment and death, so that my death is my final blessing to my family, community and the world?
This program is rooted in the Forest Dwelling Program, Oblate School of Theology, and the ground-breaking work of Fr. Ron Rolheiser OMI. The program involves four 5-day intensives (September and February) over two years, monthly meetings with other participants in Elder Circles, a monthly meeting with a spiritual director, and optional monthly book studies. The Growing in Wisdom program is primarily offered on zoom. Applications are now being accepted for the September 2023 – June 2025 program. For more information, please contact Nancy Phillips, Coordinator,
growinginwisdom@outlook.com
.
You are invited to watch a recording of Fr. Ron's recent webinar "The Fruits of My Life in the Wisdom Years":
https://youtu.be/RYGhgfJzxn8
PCS Programs and Courses in 2023
https://bridgetmarys.blogspot.com/2022/12/new-courses-for-2023-from-peoples.html

PCS 101 Théologie contemporaine pour le peuple de Dieu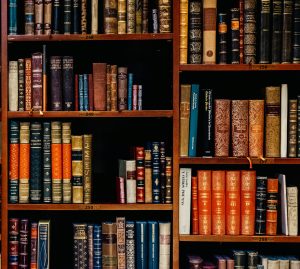 Presented by Dr. Sylvaine Landrivon
Available now in French only
PCS 101 - "PALABRAS DE LECHE Y MIEL"

Presented by Rev. Aida Soto Bernal, ARCWP
Available now in Spanish only
PCS 101 Teología Contemporánea para el Pueblo de Dios

Presented by Victorino Pérez Prieto PhD and Rev. Christina Moreira, ARCWP
Available now in Spanish only
PCS Forum: Topic: Introduction to the I Am Teachings of Jesus
FREE


Presented by Rev. Dr. Patricia Fresen
Will be rescheduled to a later date
Zoom Link:
https://us02web.zoom.us/j/84965259983?pwd=VFl1cWhjV2UvMGl1cWFyR05mU2xKQT09
Meeting ID: 849 6525 9983 Passcode: 868236. Dial in for audio only: +1 929 205 6099 US